Certified Recycled Fabrics
We went from using recycled fabrics in 20% of our products to 50% in 2019. Now, 90% of our latest collection is produced from recycled fabrics.
We use recycled polyester made out of post-consumer recycled plastics — the majority of which are plastic bottles. This material is made by breaking down used plastic into small, thin chips, which are then melted and spun into strands of yarn. These are woven to create fabrics that are used for our activewear. 
Recycled Polyester
Plastic bottles take approximately 450 years to decompose naturally in landfills. With plastic having been around for only six to seven decades, this makes it nearly impossible to get rid of the plastic bottles that have been produced up until now — which is why we're giving them a second life by making them into clothing.
The process of recycling single-use plastics decreases greenhouse gas emissions in comparison to using non-recycled polyester. Water use is also decreased significantly throughout this process.
Fashion is one of the most wasteful industries in the world — more than 48 million Mt of clothes are disposed of each year. While there's plenty left to do to make fashion a more sustainable industry, we believe that using materials such as recycled plastics will help bring change. Our recycled polyester meets the Global Recycled Standard.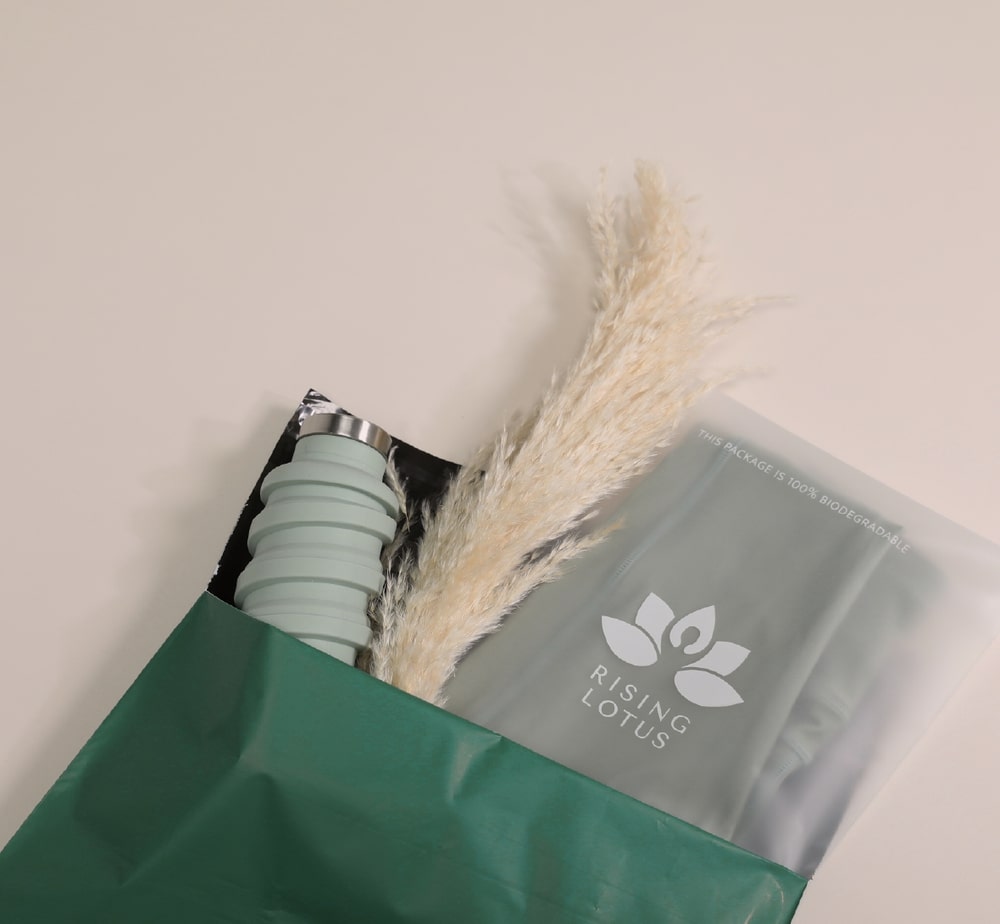 Biodegradable Packaging
Adding to our continued sustainability efforts, we use 100% biodegradable mailers and garment bags to package all of our orders. They are guaranteed to biodegrade on their own in the open environment within two years.
Once you've received and opened your order, you can compost the packaging and mailer. If you don't have a compost bin, please dispose of them at a nearby composting facility or with food waste. Alternatively, you can reuse the bags according to your needs.
Making the RL ethos a lifestyle
With each order, we gift reusable canvas tote bags to help customers make reducing the use of single-use plastics a lifestyle. You can use our totes for taking your groceries home, going to the beach, carrying your school books, and the list goes on.
Dressed in our signature green shade, our totes are large enough to fit laptops, books and more. Pack our bags in your everyday purse or travel suitcase to use as little single-use plastics as you can.
Shop now